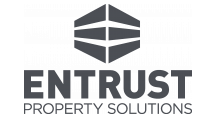 ×
MEET THE COO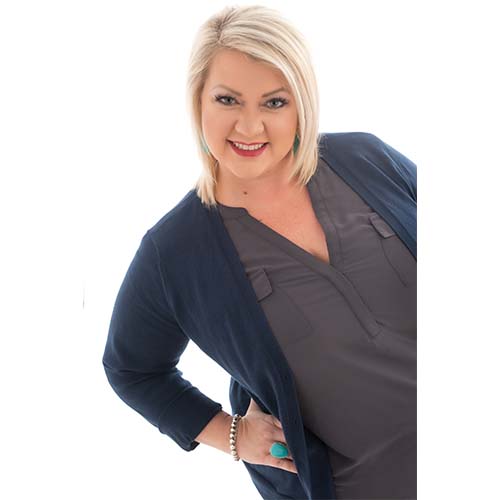 AMANDA N. HALL
Amanda is no stranger to multi-family housing & her diverse background has offered her a competitive advantage that has catapulted her career & landed her as the Chief Operations Officer for Entrust Property Solutions.

After studying Interior Design at the University of Central Arkansas, Amanda relocated to North Carolina in 2005 where she realized her passion for property management. In more than a decade's time, & another 2-states, Amanda has worn the hat of retail manager, property leasing agent, property manager, regional manager, and Vice President of Operations, & significant experience in overseeing property mergers, acquisitions, and new development.

Amanda's proven track record of success lead her to joining forces with team ENTRUST in the summer of 2016. Amanda's management methods and unique vision continues to grow the ENTRUST culture and business.

When Amanda is not meeting with property investors or leading her staff, she can be found with her husband, Jason, and their son, Grayson, playing mini golf or planning their next family vacation (which is likely to be beachside). Amanda also enjoys her newfound hobby of planting and maintaining her flower garden.
×
MEET THE VP of FINANCE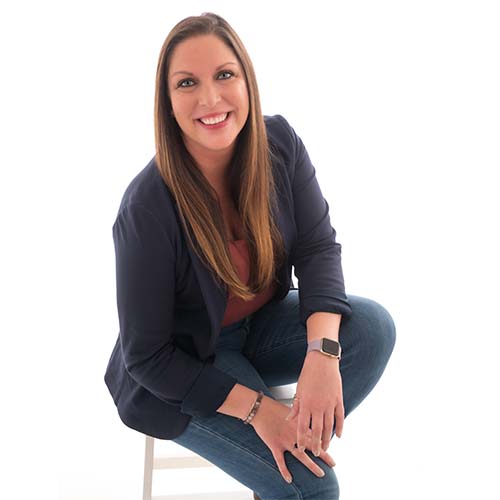 KAILEY A. MOCK
Kailey and her vast experience and strategic leadership joined team ENTRUST in 2019 as Controller but it wasn't long before she earned her spot as Vice President of Finance.

A graduate of Drury University with a Bachelor's in Accounting and a minor in Global Studies, Kailey has more than 15-years of experience spanning finance, leadership, accounting, and business management. Prior to joining team ENTRUST, Kailey was a public accountant in the audit department of BKD, LLP, before successfully building her own CPA practice. She then went on to oversee a $50M transportation company as CFO and COO, where she gained valuable in-house experience.

Kailey has been instrumental in transitioning the Entrust accounting department in house. Kailey and her team oversees all accounting functions for both ENTRUST and its portfolio of properties, as well as acts as liaison for all finance related relationships. Kailey brings valuable experience and provides a key contact for property ownership groups to consult.

Outside of ENTRUST, Kailey loves to be mom to her two children, Braelyn and Henry. When she is not geeking out in a spreadsheet, she can be found in a good book. She also has a deep love for nature and could be considered the crazy plant lady.
×
MEET THE SENIOR DIRECTOR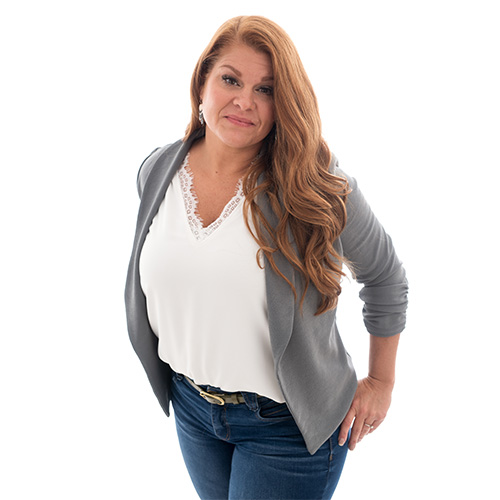 AIMEE B. EARL
Aimee originally joined team ENTRUST in 2017 as a Property Manager, but her wealth of knowledge and professional experiences quickly elevated her to Senior Director.

Obtaining her associates degree in Healthcare Administration, Aimee began her career as a Medical Field Case manager. After moving to Springfield from Louisiana in 2008, Aimee applied her administrative skills to her position as Chief Administrator and Co-Owner of a local roofing and construction company. Having overseen multiple facets of residential renovation and management, the transition to property management was seamless.

At Entrust, Aimee oversees the day to day operations at properties within the Entrust portfolio while also representing the company with the property Ownership Groups. Her residential renovation experience also makes Aimee a significant asset in new property development plans.

In her free time, Aimee enjoys doing just about anything that keeps her outdoors - especially camping or floating with her fiancé, Kelly. Aimee also enjoys harnessing her skills with wood working.
×
MEET THE DIRECTOR OF MARKETING AND BUSINESS DEVELOPMENT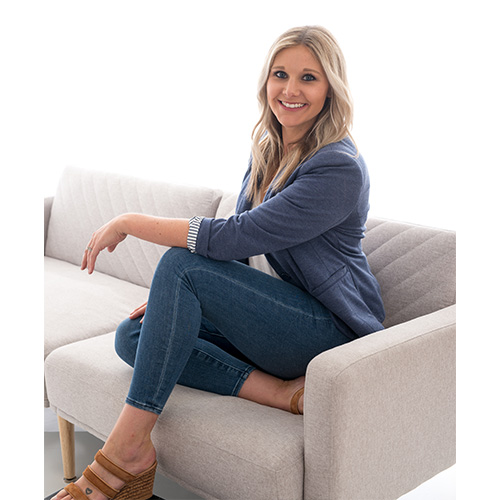 CHELSEY L. BUNCH
Chelsey and her vast experience in marketing, sales and leadership joined Team ENTRUST in May 2021 as Director of Marketing and Business Development.

After graduating Missouri State University with a degree in Public Relations and minor in Advertising and Promotions, Chelsey moved to San Francisco, CA where she kicked off her professional career as Assistant Manager and Public Relations Coordinator for a commercial and residential property management company. Returning to Springfield in 2013, Chelsey continued her career as Marketing Director in the multi-family housing industry before transitioning to the solar energy industry where she lead the sales and marketing team for one of Missouri's fastest growing solar energy companies.

At ENTRUST, Chelsey brings a much needed element with her industry knowledge combined with her diverse marketing and operations experience.

When not hard at work, Chelsey enjoys spending quality time with her husband, Chris, and their three children - Ellis, Felix and Marin. You can usually find this active bunch at a baseball field or park hopping their way through Springfield. Chelsey also enjoys her alone moments running the open roads or hitting the yoga mat.
×
MEET THE Property Manager | Regional Director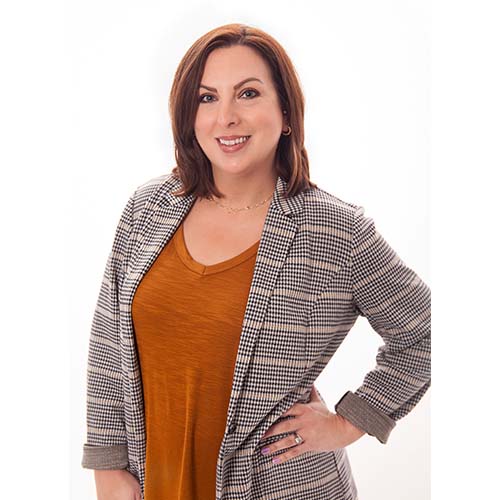 NIKKI J. LINTZ CMCA®
Nikki is a Montana Native who seized her spot with Team Entrust in 2018 as Property Manager at The Highline Apartments. Her quick wit and ability for understanding the needs of residents and owners propelled her into her role as Regional Director where she now oversees all properties in Northwestern Montana's Flathead Valley region.

After graduating high school in Libby, Montana, Nikki enlisted in the United States Army as a logistics specialist. She spent the next 10-years in Colorado using her logistics and information technology skills to discover her true passion for Property Management and customer relations.

Today, Nikki holds the CMCA certification and is a licensed Property Manager in the State of Montana where she continues to pursue her education in real estate development and rental property management.

Outside of her work at Entrust, you can find Nikki hiking the trails of Glacier National Park, tending to her garden at her home in Bigfork, or spending quality time with husband Jonathan and 2 children Aiden and Grace.
×
MEET THE DIRECTOR OF OPERATIONS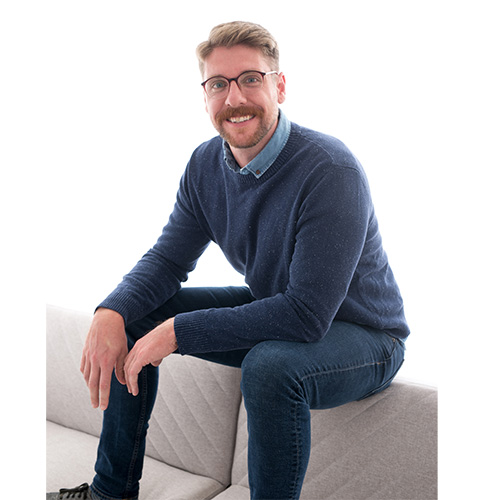 EVAN M. WILLIAMS
Evan initially joined the ENTRUST team in 2018 as Property Manager, assisting in overseeing property renovations. After a brief break to pursue an alternative career path, Evan returned to ENTRUST in August 2021 as Director of Operations.

Born and raised in Springfield, MO, Evan studied Dietetics at Missouri State University before joining the United States Air Force in 2008 as a Munition Specialist. Evan returned to Springfield after his military service and pursued a career as a personal trainer and fitness manager before transitioning into Property Management in 2015.

With additional experience in developing, implementing and training standardized systems and procedures, Evan brings a wealth of knowledge to the ENTRUST team.

Outside of the office, Evan enjoys spending his time with his wife, Leslie, and their three kids - Maddox, Knox, and Margot (and their Great Pyrenees named Gustav!). The night owl that he is, Evan enjoys spending his late evenings woodworking or building concrete furniture (sinks, counters, etc.) alone in his garage.