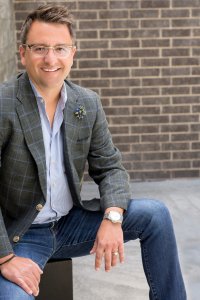 A native to Springfield, Brent was a graduate of Kickapoo High School in 1991 and went on to pursue his college education at Kansas State University where he graduated in 1995 with a BS degree in Mass Communications. His family was in the retail grocery business in the Springfield area for over 40 years and owned and operated both the Smitty's Supermarket and Summer Fresh Supermarket chains. Brent was an executive recruiter in the food and beverage industry for almost 5 years until joining Summer Fresh shortly after its inception in 1999. During his time as President and Chief Executive Officer, Brent and his team grew the company to 12 stores and employed 400 people in Kansas and Missouri, with headquarters here in Springfield. The company was sold to another regional grocery chain in 2012. Since then, Brent has developed and managed commercial and residential properties to include apartments, retail centers and single-family homes in multiple states and here locally. Brent has also provided leadership in serving his industry and the community as a part of the Ozark Empire Grocers Association, Literacy Council and K-Life boards. He was also a part of the Leadership Springfield Class 22. Brent is passionate about providing a better solution for property management through Entrust Property Solutions.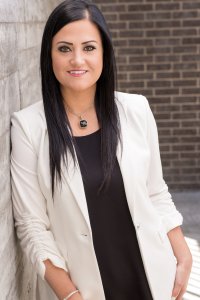 Jill T. Cooper graduated from Missouri State University in Springfield, MO with a Bachelor of Science in Marketing, Sales and Sales Management in May of 2008 and a Master of Business Administration from Missouri State University in December 2009. After 9 years of retail and retail management experience, Jill began her career in property management in 2011 as a Regional Manager. As Regional Manager, Jill managed a portfolio of 29 properties and their staff, totaling over 2500 units that generated over $20 million in annual revenue. More specifically, she supervised and consulted on each property's performance including rent collection, lead generation and conversion, customer satisfaction, property maintenance and appearance, capital improvements and training. Ultimately she was responsible for creating and increasing value for both shareholders and residents.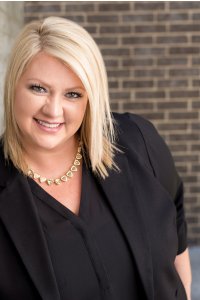 Amanda N. Hall
VP of Operations
After studying Interior Design at the University of Central Arkansas, Amanda Hall relocated to Greensboro, North Carolina in 2005. It was there that Amanda found a passion for property management. With over 7 years of retail management experience she was recruited to the industry to manage a 200 unit multi-family property. In 2008, Amanda moved to the Greater Chicagoland area where she transitioned into managing a physical therapy office. She spent more than 3 years gaining management experience and cultivating the management style that would catapult her career. In early 2011, Amanda moved to Springfield and returned to the property management industry as a leasing consultant. This quickly turned into a property manager position at the company's largest property with over 400 units. After increasing occupancy by over 15% while also increasing market rents, Amanda was offered the Regional Manager position where she worked closely with the board and executive team to ensure increased value for investments groups and residents alike. Overseeing mergers, acquisitions, new construction and property performance, Amanda has a proven track record of success. Amanda joined forces with the ENTRUST team in the summer of 2016 bringing her management methods unique vision to ENTRUST.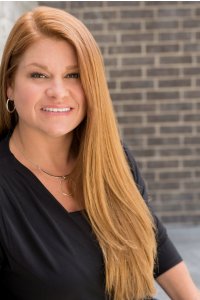 Aimee B. Earl
Director of Operations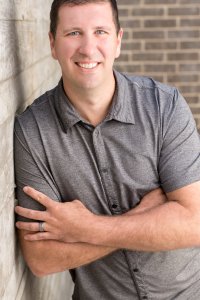 Scott J. Brakebill
Director of Facilities
After graduating from Missouri State University in 2002, Scott Brakebill went to Europe to pursue a professional basketball career. During his 7 years overseas, he spent his summers in the Springfield area working with contractors and property investors buying, remodeling and managing residential property. In 2009, Scott moved back to Springfield and began a career in education. He spent 5 years as an educator, basketball and baseball coach and Director of Athletics. In the summer of 2014, Scott started his own business specializing in property management, residential and commercial remodel projects in the Ozarks. It was there that he gained hands on experience in all phases of construction and built quality relationships in the construction industry. In January 2017, Scott joined the ENTRUST team as Maintenance Director and has been an integral part of the ENTRUST vision ever since
.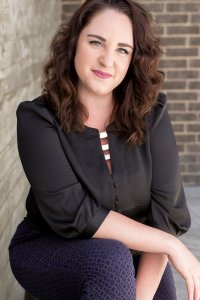 Meg R. Burns
Sales, Marketing and Development Services
Meg Burns graduated from Southwest Baptist University with a Bachelor of Arts in Communication in May of 2015. Upon graduation, she accepted a position as the Human Resources Department Supervisor for Springfield's Toy's R Us branch. After spending a year in retail focused human resources, Meg transitioned into bar and restaurant management where she spent 3 years honing her unique management and marketing style. Meg found her way to property management with ENTRUST in 2017 as a leasing agent. After 8 months, she accepted a position as Property Manager and in Spring of 2018, Meg began managing and coordinating ENTRUST's new developments and marketing efforts. She now works with developers and future tenants alike throughout the construction process while also managing ENTRUST's marketing portfolio. Meg is passionate about providing her fresh and unique perspective to ENTRUST and property management.
Join Team Entrust:
We are a growing company with a desire to help others improve their lives personally and professionally. Entrust is looking for qualified marketing, accounting, operations and maintenance professionals. Our company offers competitive wages and a rich benefits package.

If you are interested in joining our team please submit your resume and cover letter to info@teamentrust.com.