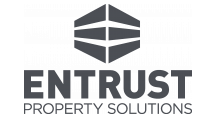 Entrust Property Solutions was created to provide the best property management solution at the best price. Our team's commitment is to provide a clean and healthy living environment for our tenants at all of our living facilities while being a great partner to our owners in communicating accurate and timely reporting on a consistent basis.

What can we do for you?
Our team has experience managing single family and multifamily properties. We are focused on taking the most progressive and efficient approach to managing our properties and use the latest software and technology provided by the foremost experts in our industry.
Our maintenance program is built on taking a systematic approach to work orders in order to provide for a timely fix at a reasonable price. Our repair team has the skills to provide the necessary support for all types of properties maintenance requests. We continually monitor our vendor partners and expect the best service for our tenants and property owners.
"Everyone deserves the perfect home! At ENTRUST we offer a variety of housing solutions to meet your needs.
From budget friendly to luxury living, we will help you find your perfect home. "
-Amanda N. Hall, Chief Operations Officer